As beauty has no boundaries, fashion has no parameters. We have many choices but to choose wisely who we are, how we wish to be perceived and what our belief systems are is what sets us apart. 
None other but we ourselves have the power to know our worth and values.
 We are blessed, we are alive, we are breathing, we were chosen to be able to use our cognitive thinking abilities to make wise choices and create a beautiful life for ourselves and our future generation. Clothes play an important role in personality building and represent our thoughts and culture. Each and every one of us has our share of rich heritage of where our roots are and the wealth of culture, colors and couture it adds to our preference. We are all unique and different what brings us together is our love for clothing that is a signature style to each individual. Choose wisely after all your clothes speak volumes about you. Specially after the pandemic attacked us on all fronts fashion sustainability is required. 
While celebrating modest soirees don't refuse to re-use. Sustainable clothing or fashion is self explanatory.  We can breathe fresh life into our old clothing by adding stylization. Throw a colourful shrug or a contrasting hijab, a dash of matching belt and a clutch, a long neck piece depending on the neckline and your favourite pair of footwear. Kasha's Green Dream initiative converts a lot of extra fabric waste into hand embroidered ready to attach patches. A plain abaya can get the extra bling by sewing these beautiful finished patches or laces. Adding a dash of colour, prints, checks and polkas uplifts any style. Be minimalistic though as what we need is much lesser then what we greed.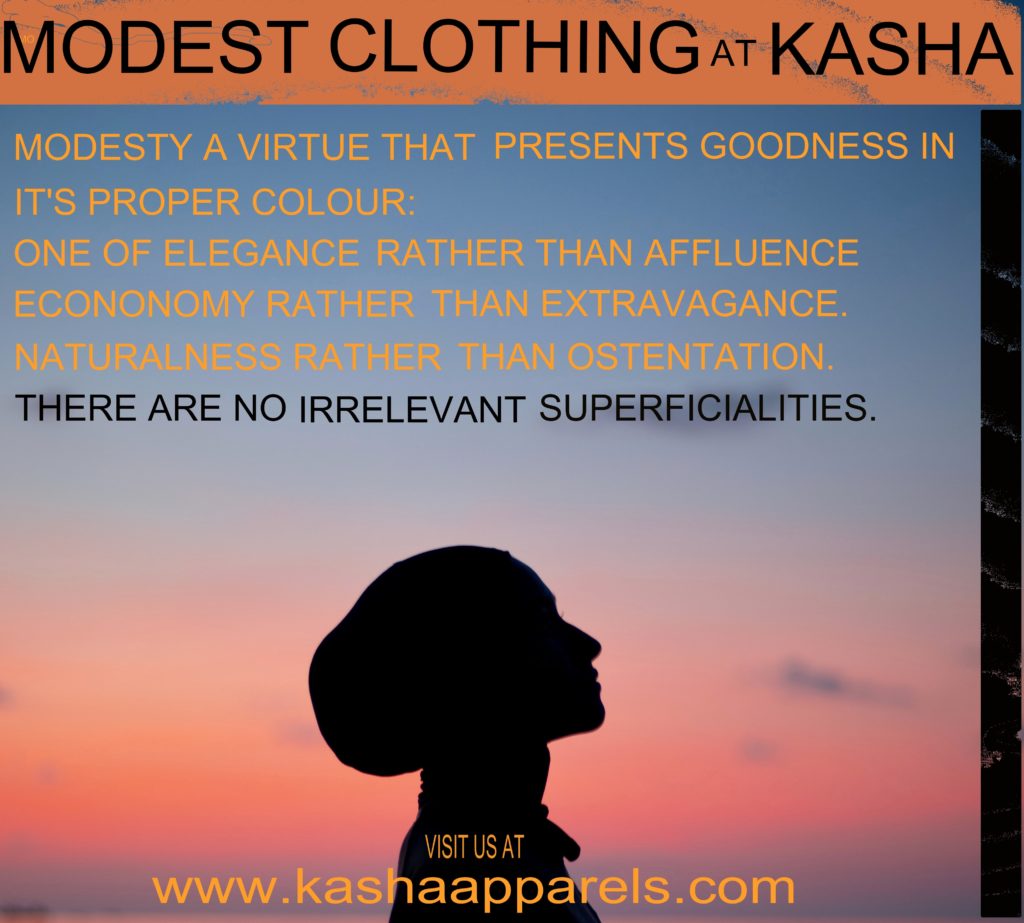 Celebrating Modest Soirees over a steaming cup of herbal tea, in the warm sunny embrace of nature and feeling a blush of happiness and gratitude post pandemic.