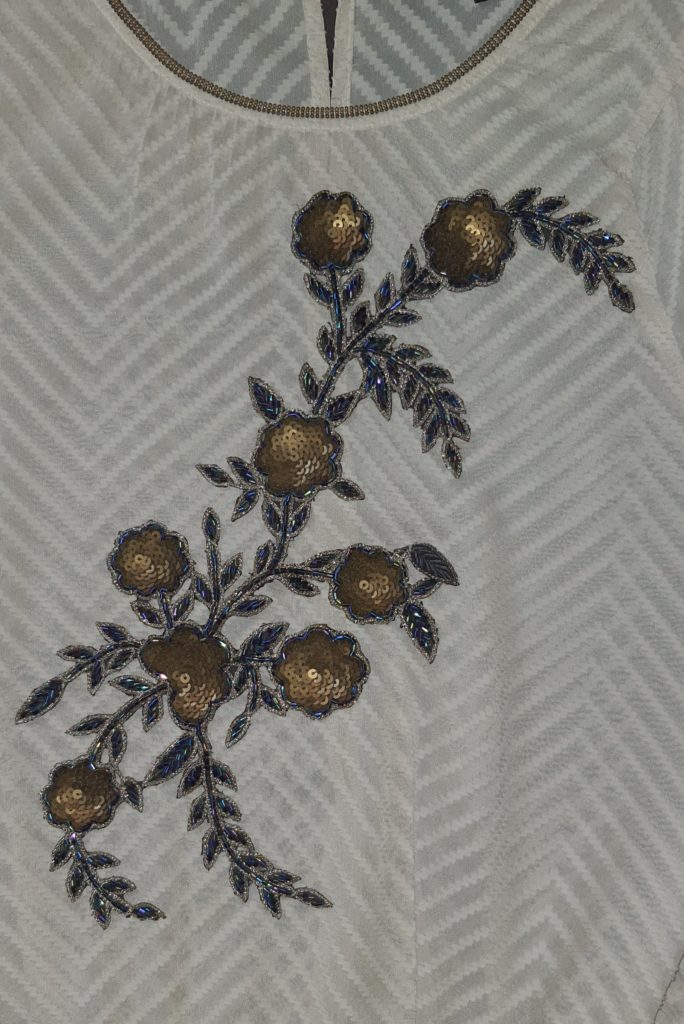 Embroidered patch also known as cloth badge is created by using a fabric backing and embroidered upon by thread, sequin, beads etc. It can be attached with a pin, sewn on or affixed with modern methods like heat activated adhesive or a velcro backing.
Our unique products like hand embroidered patches breathe new life into old, simple and plain outfits at affordable costs. Advice to not fix the permanently on a single garment, instead multiple use to enhance appeal and appeasing creativity.
LOOK GOOD, DO GOOD!
Our " Green Dream" initiative follows the three principle of sustainable clothing-
Reduce, Reuse, Recycle
In turn escalating-
Economics, Ecology, Equality
Sustainable Clothing is the Neo Fashion Revolution providing additional job opportunities, enhancing Global economy while reducing the amount of land fill waste occupied by discarded clothes. In addition "UPCYCLING" in fashion signifies the process of reusing discarded fabric waste and scraps into creating products of higher value and quality.
Inculcating a blend of factors like environmental awareness, creativity, innovation and due diligence. Giving consumer engagement to be actively involved with repairing, updating and refurbishing their wardrobe instead of applying the passive mode of "ready to wear". This approach is enticing for those who love fashion in the true sense while implementing sustainable clothing sensibility.
NEVER REFUSE TO REUSE
In addition to the environmental awareness drive "GREEN DREAM" is an initiative by Kasha to promote rare and traditional hand embroideries and support the young artisans in assisting them learn additional skills while keeping their prodigies alive by creating "best out of waste".
We encourage all to participate in this noble cause and supporting these creative geniuses become self reliant, confident, making their ends meet while safe guarding their self esteem.
There is no replica to our own hands being used as tools for such beautiful creations.